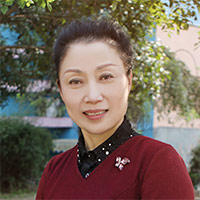 Cheng Xueqin
Cheng Xueqin is Director of the Anji Childhood Education Research Center, creator of the Anji Play approach (Anji County, China).

During Cheng's twenty years of policy and practice leadership in Anji County, she has created a comprehensive, scaled approach to early education, including hundreds of specifically-designed physical materials, that provide children and teachers with the conditions to learn exclusively through self-determined play, discovery, and reflection.
She is also the Member of Play and Materials Professional Committee and China National Society of Early Childhood Education, Chair of theTrue Play Foundation in Leiden, Netherlands.