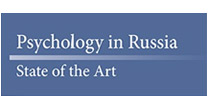 Official language of the journal is English. It is the first international journal about early childhood education published in Russia. The journal was established by Russian Academy of Education, Lomonosov Moscow State University and Nordic Early Childhood Systems Approach Research group (NECA). The editorial board includes leading specialists of early education from Russia, Norway, Sweden, Finland and other countries. The aim of the journal is to bring together different points of views on various aspects of child development and education, inspiring the international dialogue between specialists in this field. Every issue of the journal will welcome research and applied articles from researchers from all over the world. The journal is planned to be included into the SCOPUS database.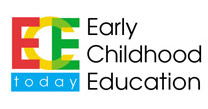 Established in 2008, the Russian Psychological Society's Journal «Psychology in Russia: State of the Art» publishes original research on all aspects of general psychology including cognitive, clinical, developmental, social, neuropsychology, psychophysiology and methodology of psychological science.
The journal is issued quarterly in English.
The journal builds upon theoretical foundations laid by the works of Vygotsky, Luria and other Russian scientists whose works contributed to shaping the psychological science worldwide, and welcomes international submissions which make major contributions across the range of psychology, especially appreciating the ones conducted in the paradigm of the Russian psychological tradition.
«Psychology in Russia: State of the Art» is indexed in Scopus, Web of Science (Emerging Sources Citation Index), PsycINFO.