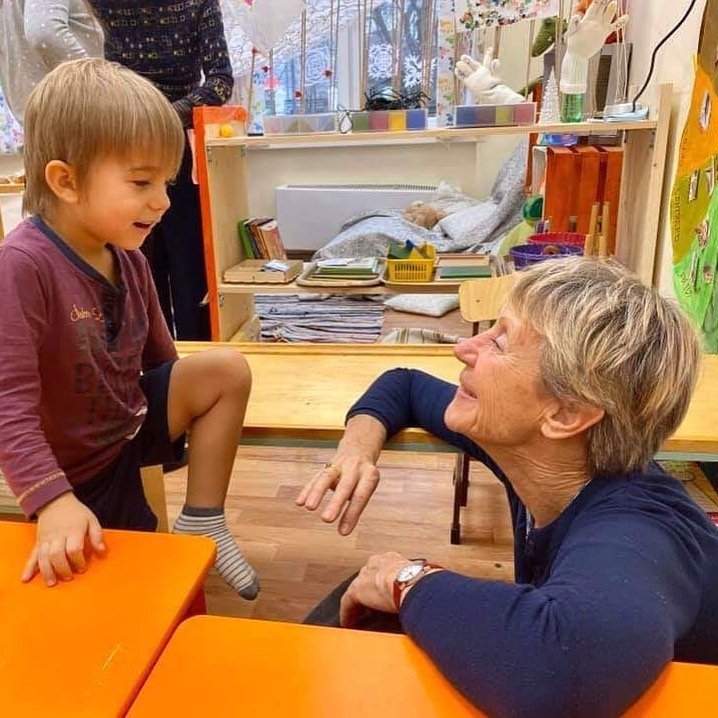 One of the world's leading experts in the field of the children's games study, a child psychologist, educator, professor at the University of Amsterdam and Utrecht, author of many books and articles, Professor
Elly Singer
will be the key speaker of the 10th International Conference "Early Childhood Care and Education" (ECCE 2020).
Many educators in Russia have already met Elly Singer, she has a lot of followers. in December 2019, the professor and her colleague Dorian de Haan visited Moscow again. The authors made a presentation of their book "Play, wonder, learn", published in Russian in 2019 by the conference's general partner, MOZAIKA-SINTEZ Publishing House. Elly Singer and Dorian de Haan introduced their many years of experience in studying children's games and a new look at the role of an adult in its support and development to the participants of seminars and master classes. Master class participants were able to work with video cases in which an adult accompanied a children's game. During the analysis of the cases, they discussed what children learn in a free game and how adult activities can turn a game into a developmental one.
Elly Singer also visited the Moscow kindergarten, where she communicated with Russian-speaking children with no language barrier at all. The professor described the formula of friendship: children often imitate each other's behavior, maintain eye contact and laugh:
"I like you, you like me = we are friends."